Research & Fun – Part Two: More Fun than Research in Paso Robles Wine Country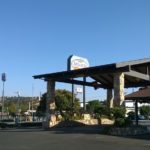 On the second day of my trip up north, I met with Shawn, who does some research for several of his own projects. We stayed at the Adelaide Inn in Paso Robles, which has become one of my "homes from home" during my jaunts in the Central Coast of the California wine country.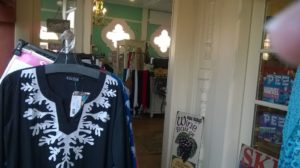 As you can see, the motel was already decked out for Halloween!
Once Shawn arrived, we took off for a reception at one of the wineries for members of the wine club he belongs to. I had the honor and pleasure of being the invited guest. On the way there, we visited another winery. Here are a few pictures of the Pear Valley Winery and the Chronic Cellars in Paso Robles.
Now, don't you get the wrong idea! It may not look that way, but this was by no means pure entertainment. After all, in order to write intelligently in an article or a book about wine, you have to be able to taste and investigate it. Okay? Never mind.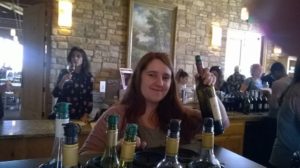 Enough research. The wines were anywhere from decent to excellent. Mission accomplished.
In the evening, dinner in Paso Robles.
One of these four gentlemen I came across in Paso Robles must have imbibed so much that he forgot to put on his appropriate shirt. He was, in fact, Drunk 3.
My pal Shawn wrote his own blog post about this day and has a bunch of fun pictures as well.
Attention: DON'T BELIEVE ANYTHING HE SAYS ABOUT ME THOUGH!
https://monsterago-go.blogspot.com/2017/10/the-central-coast-with-christa-2017.html
To be continued.