The Desert – A Magical Place
During Christmas week, I was visiting my USA family, the Polkinhorns, in El Centro, California, just north of the border to Mexico. El Centro is situated in the Imperial Valley, one of the agricultural centers of California. It is also part of the Southern Anza Borrego Desert, a vast expanse of sand and colorful rocks and mountains. During my stay, my hosts drove me to Borrego Springs, a mountain-desert village about 2 hours northwest of El Centro. It's a quaint town in the middle of "nowhere." There is a lovely hotel with cabins where you can truly unwind from the hustle and bustle of everyday life. And the food, by the way, is excellent.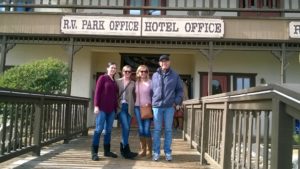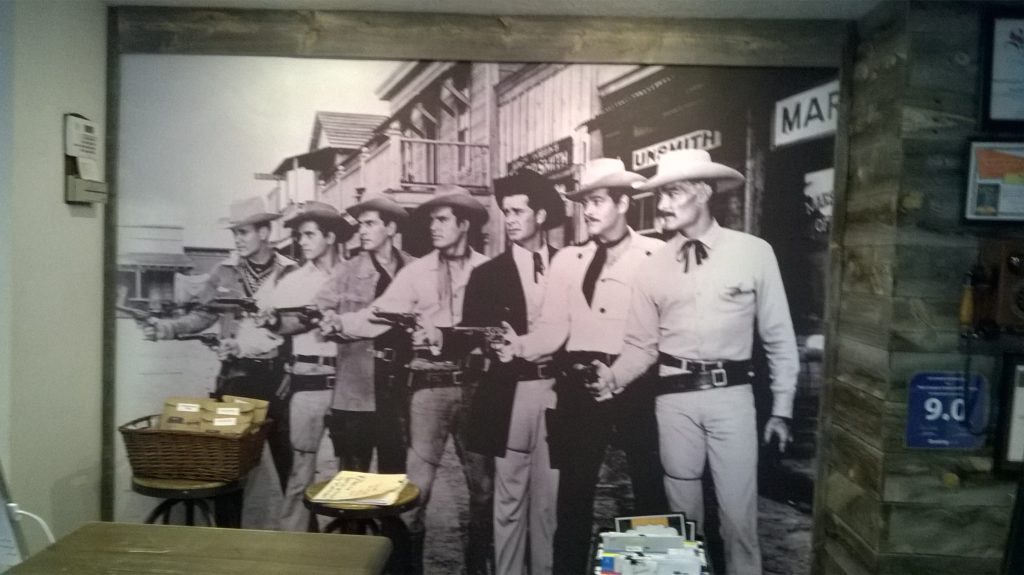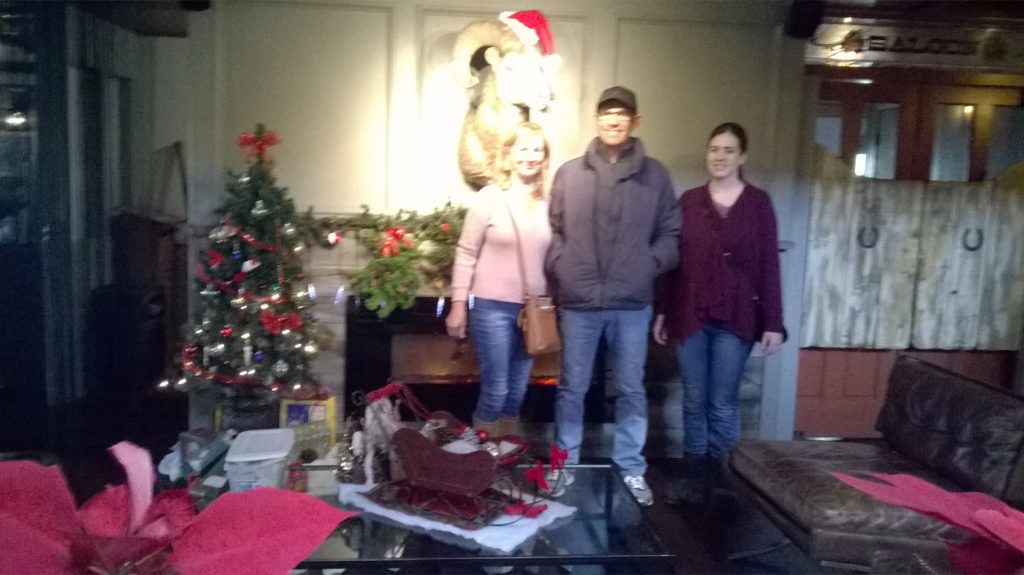 The most fascinating part, however, was a collection of steel sculptors in the area of prehistoric animals that have lived here eons ago. Here are a few pictures of these amazing works of art: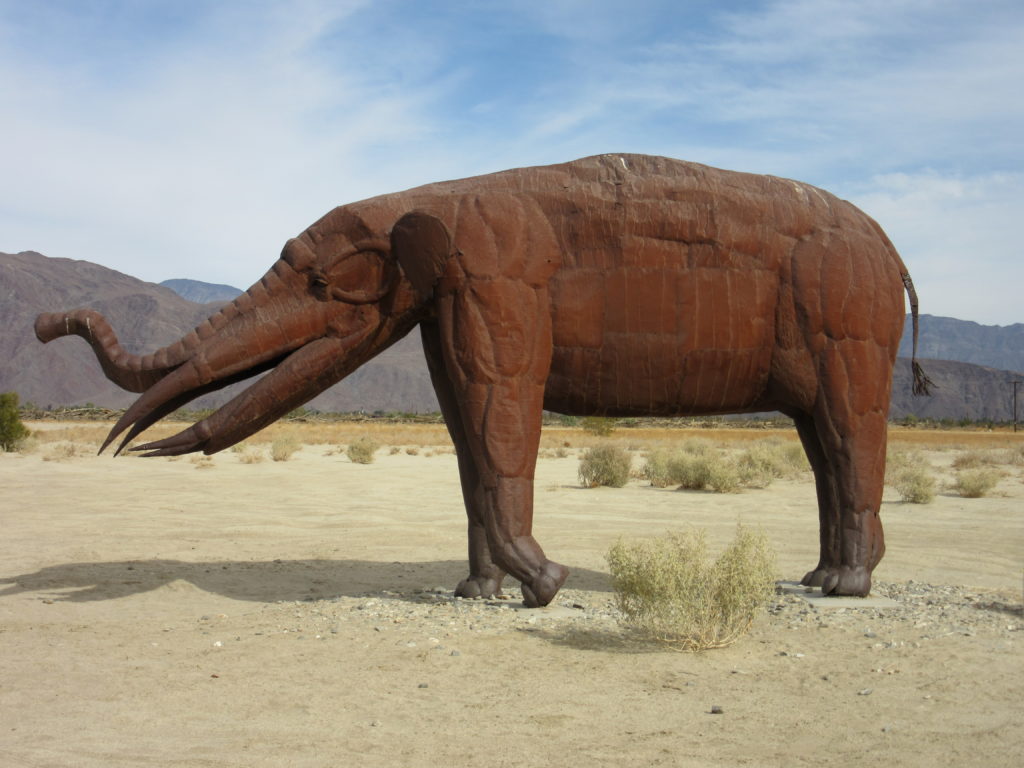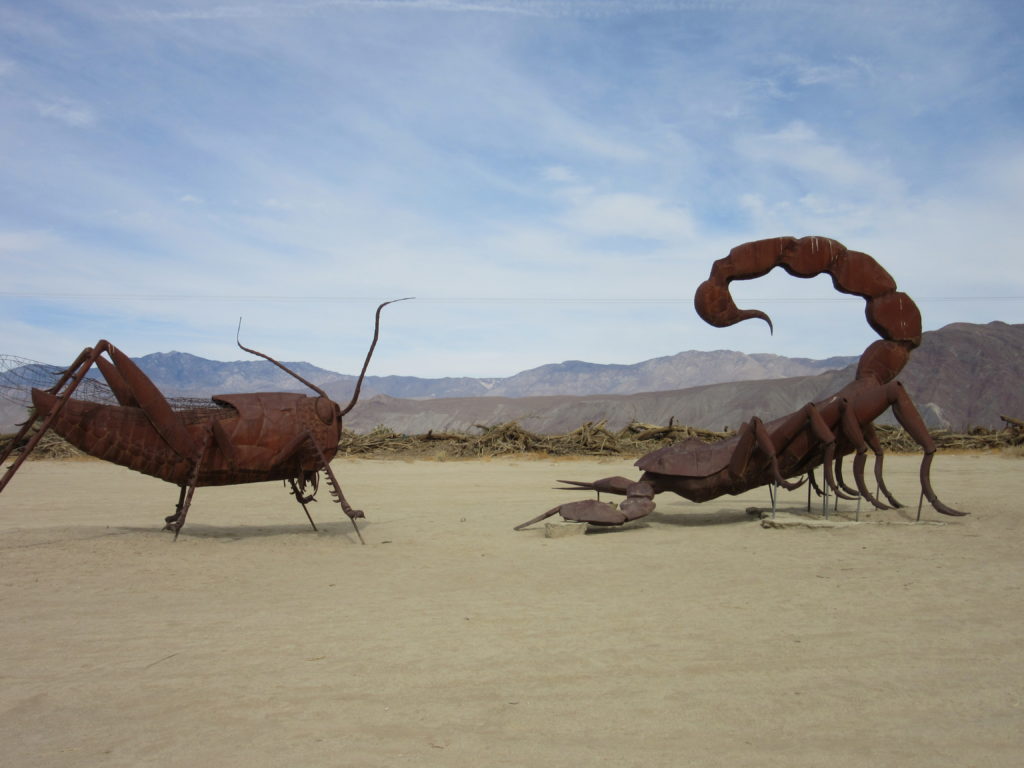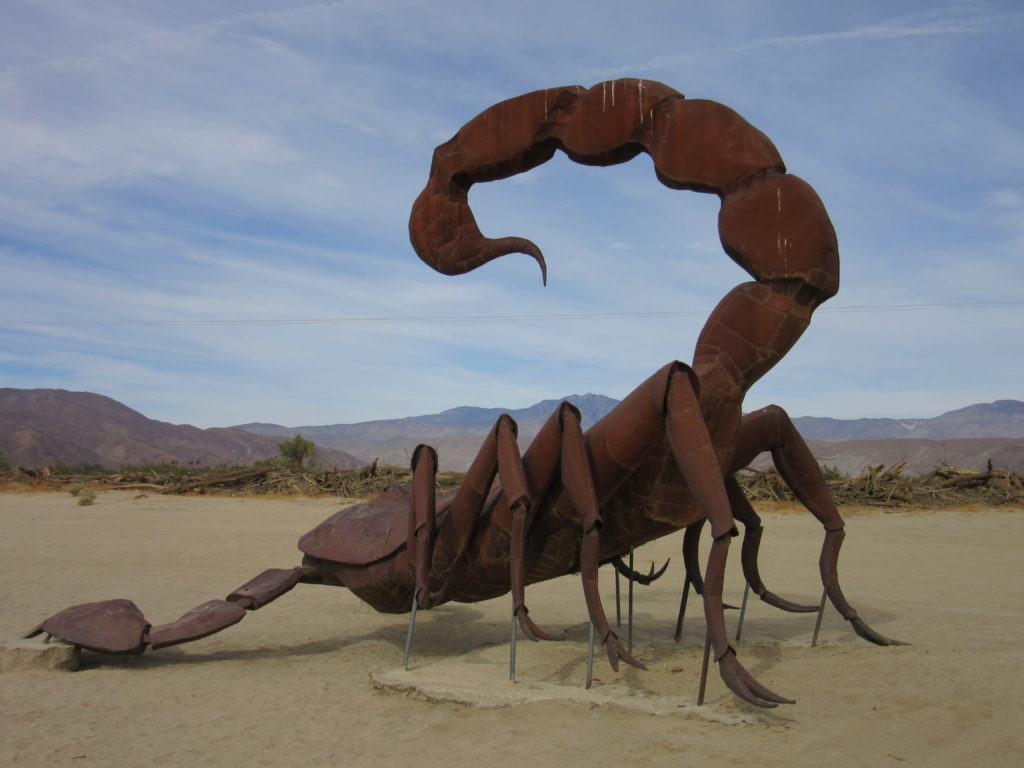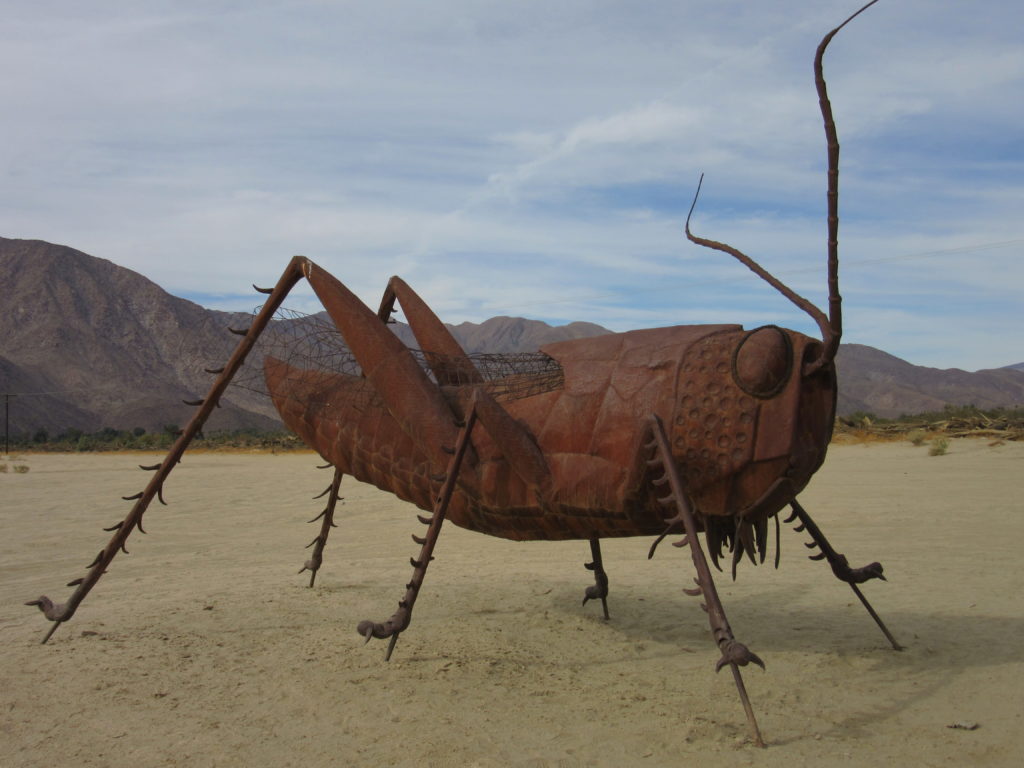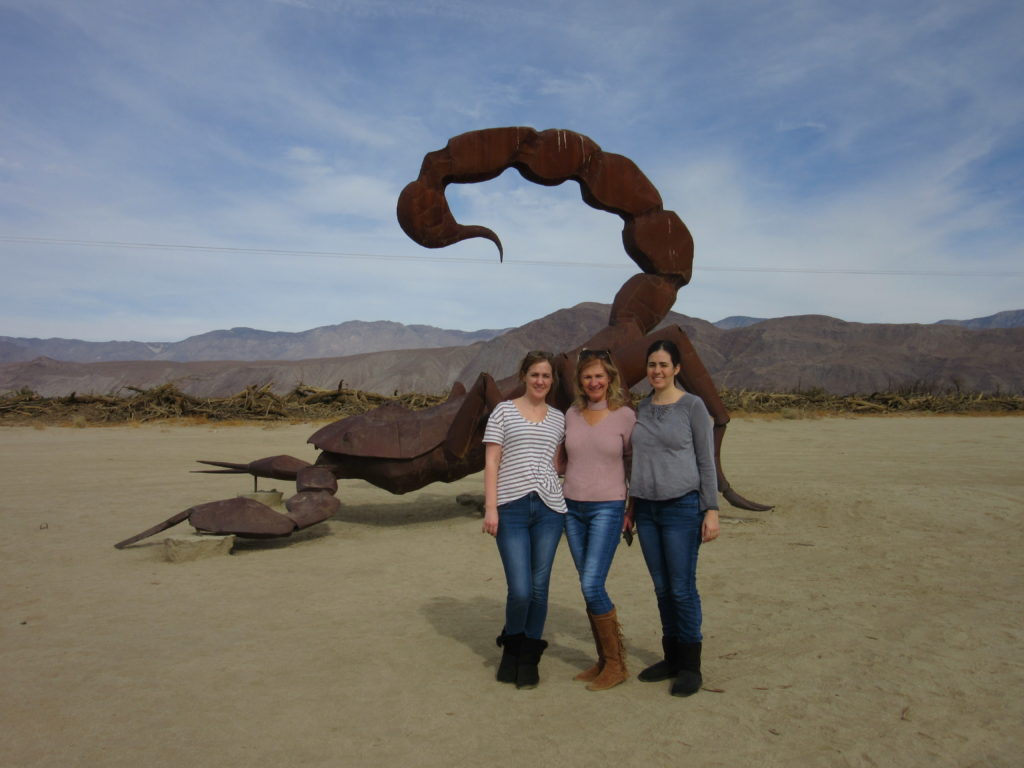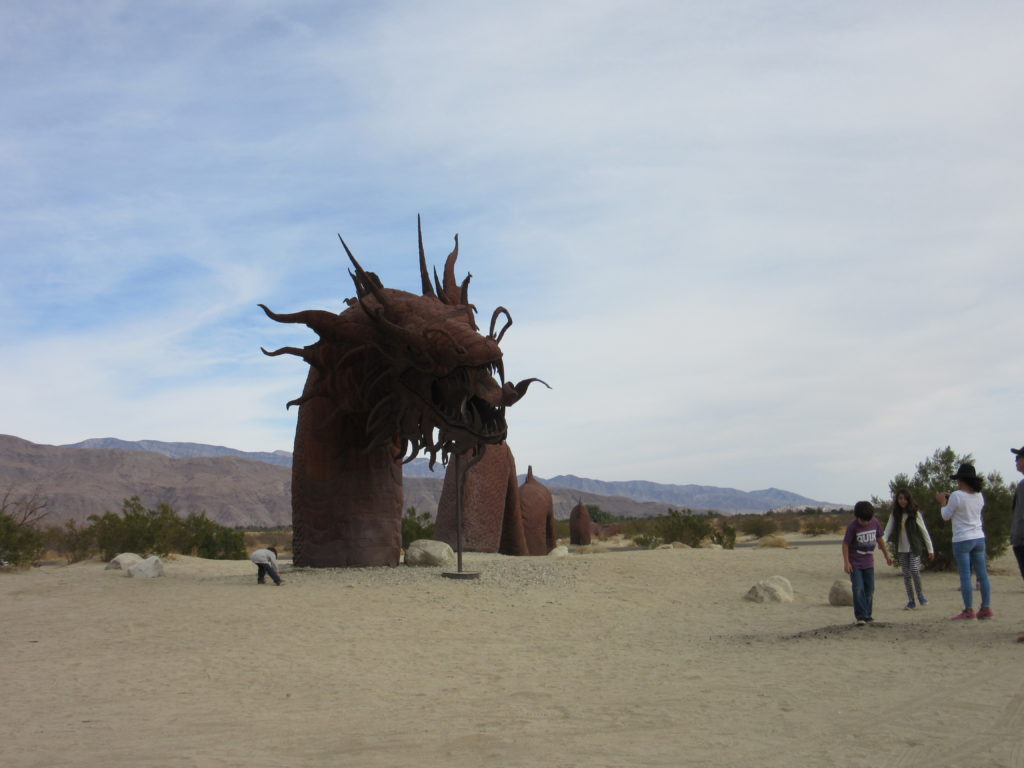 After leaving Borrego Springs, Bill Polkinhorn took us on a ride in his 4-wheel-drive van (thank God for that–a "normal" car wouldn't have made it on this rough terrain) to a "secret" spot that he and some of his photographer friends discovered a while ago. After parking the car, we hiked up a small hill, keeping our eyes to the ground, until we arrived at a cliff with an absolutely stunning view of a desert where in ancient times water was flowing abundantly through the landscape and carved these works of nature.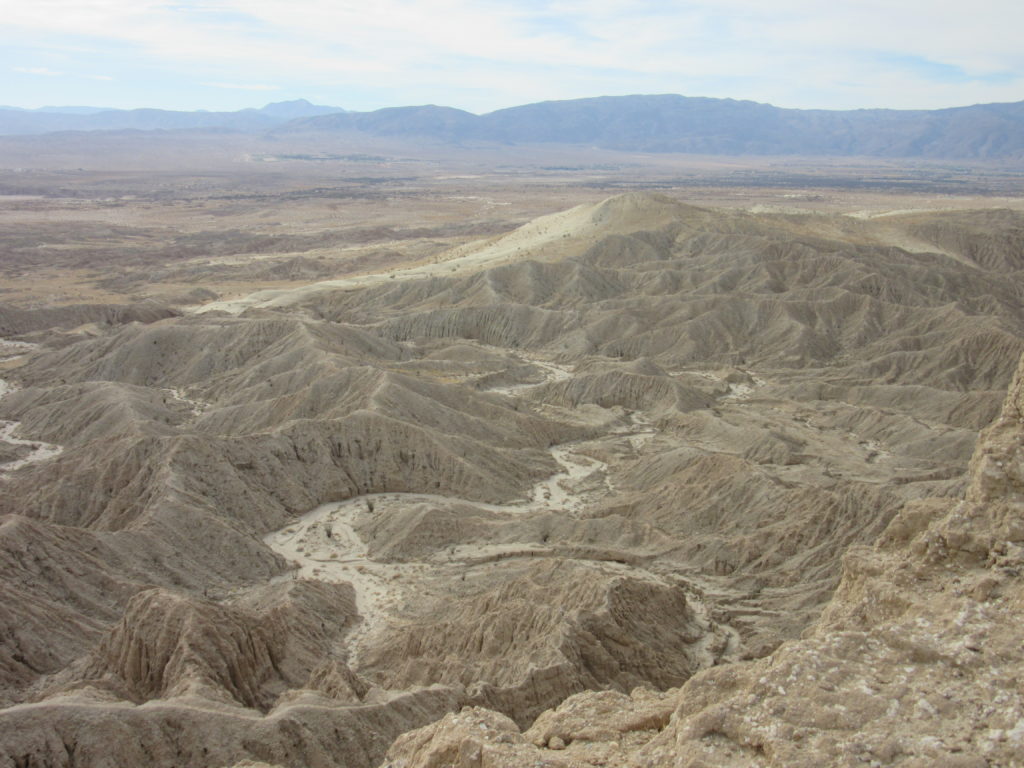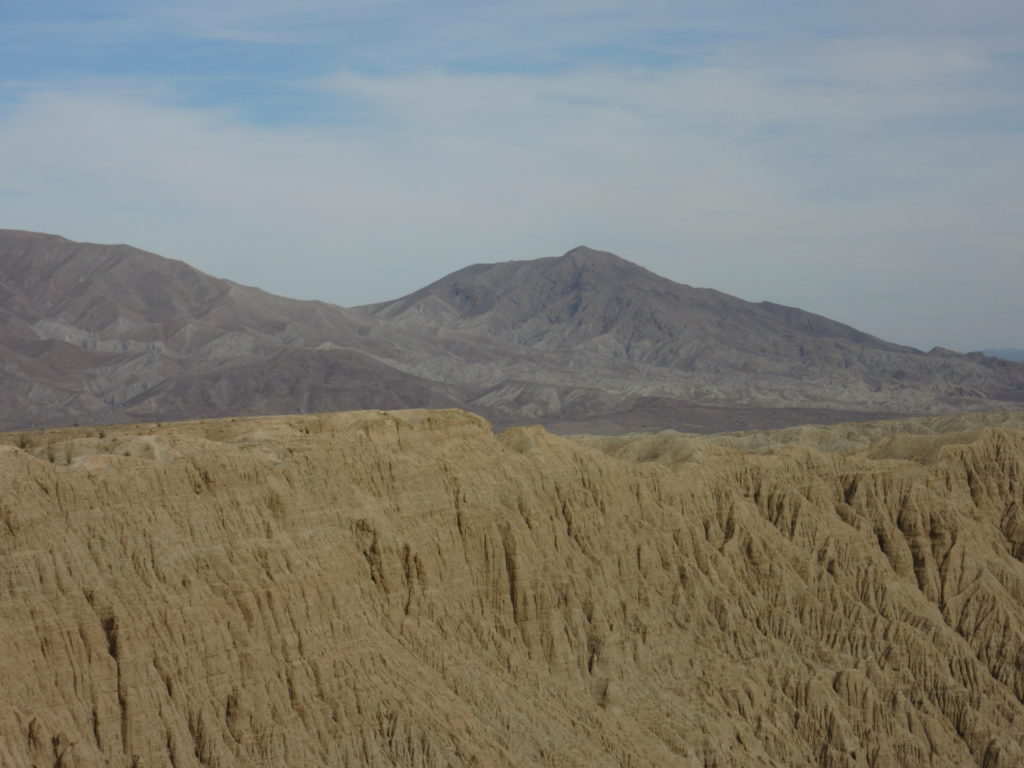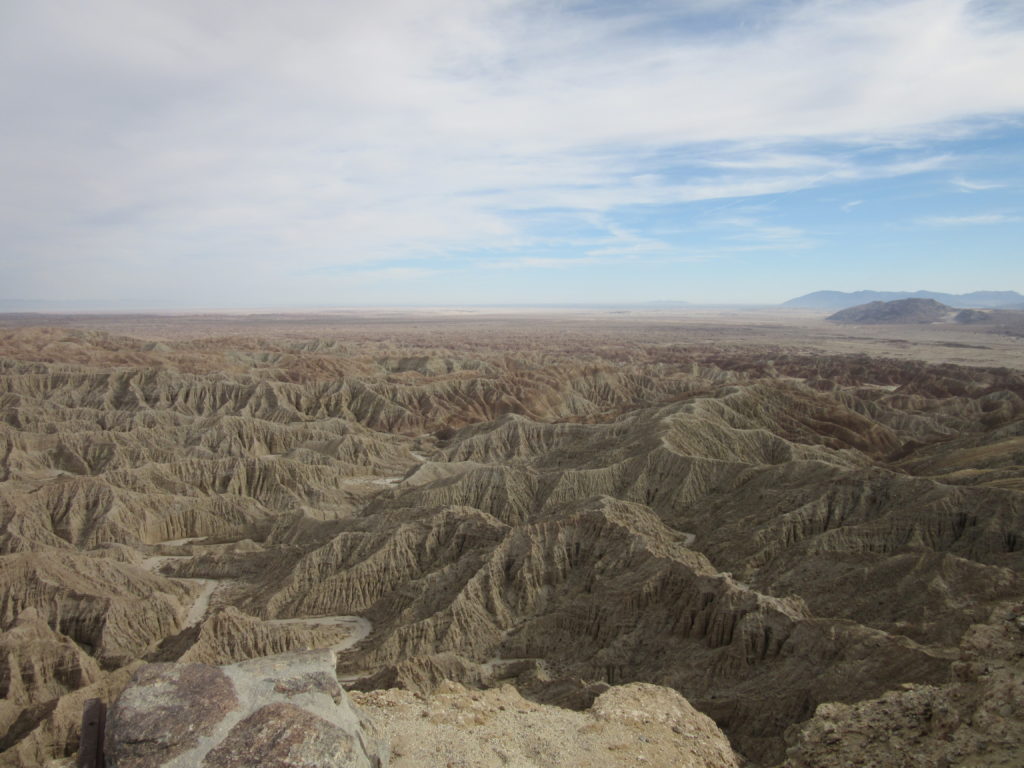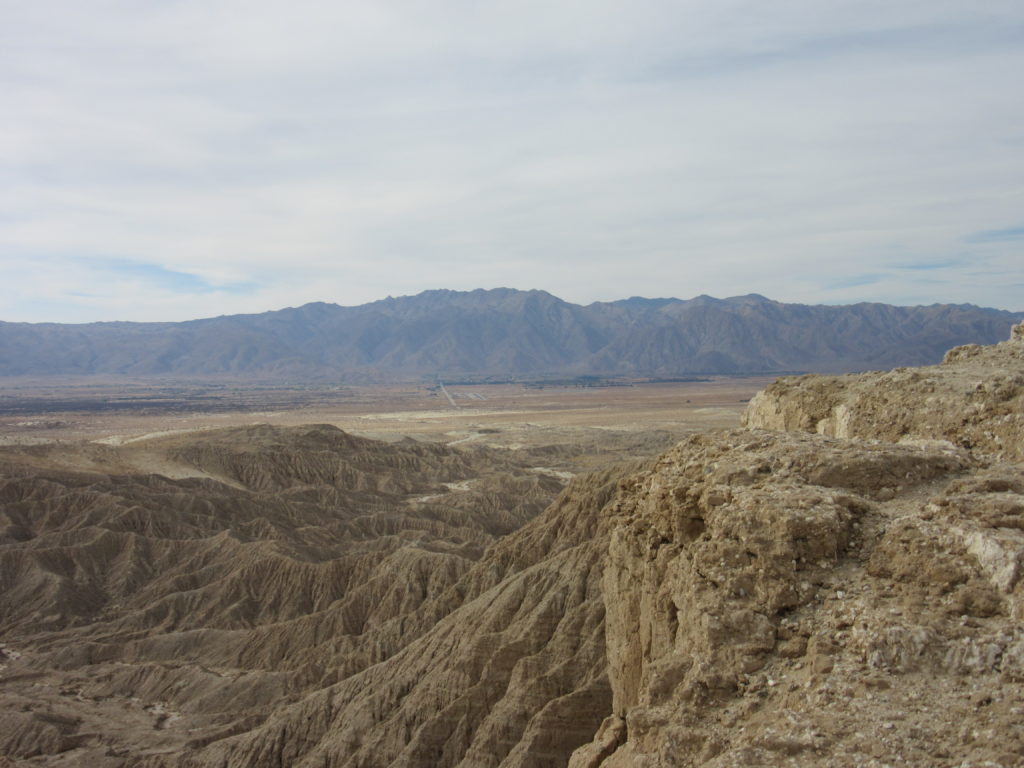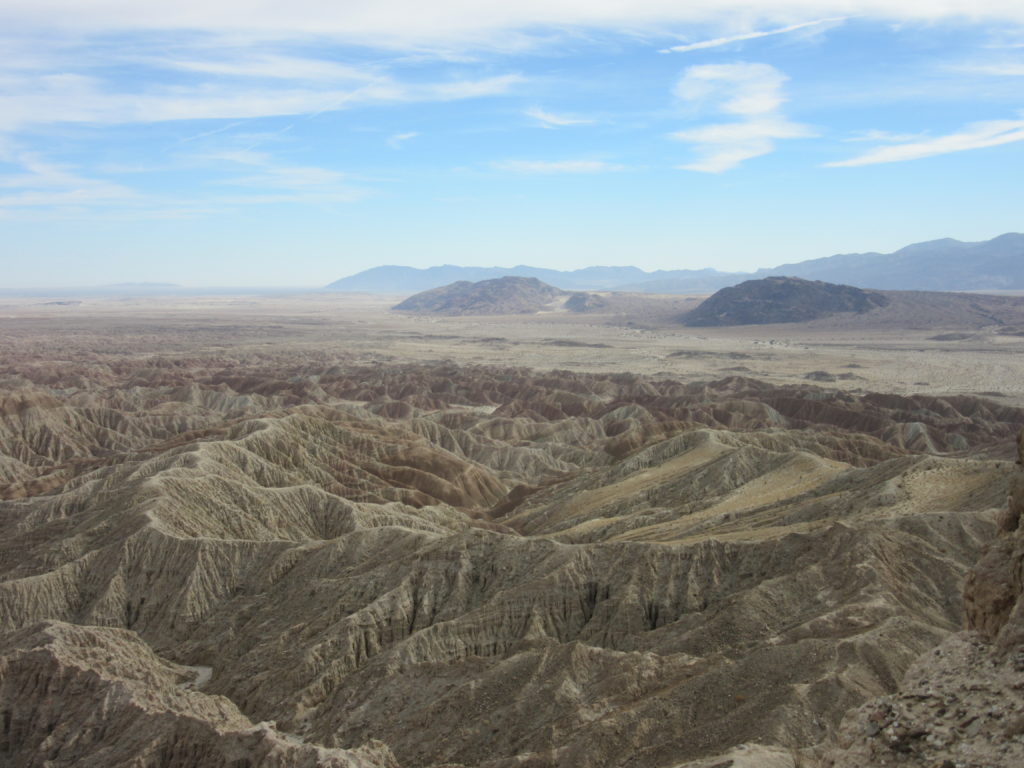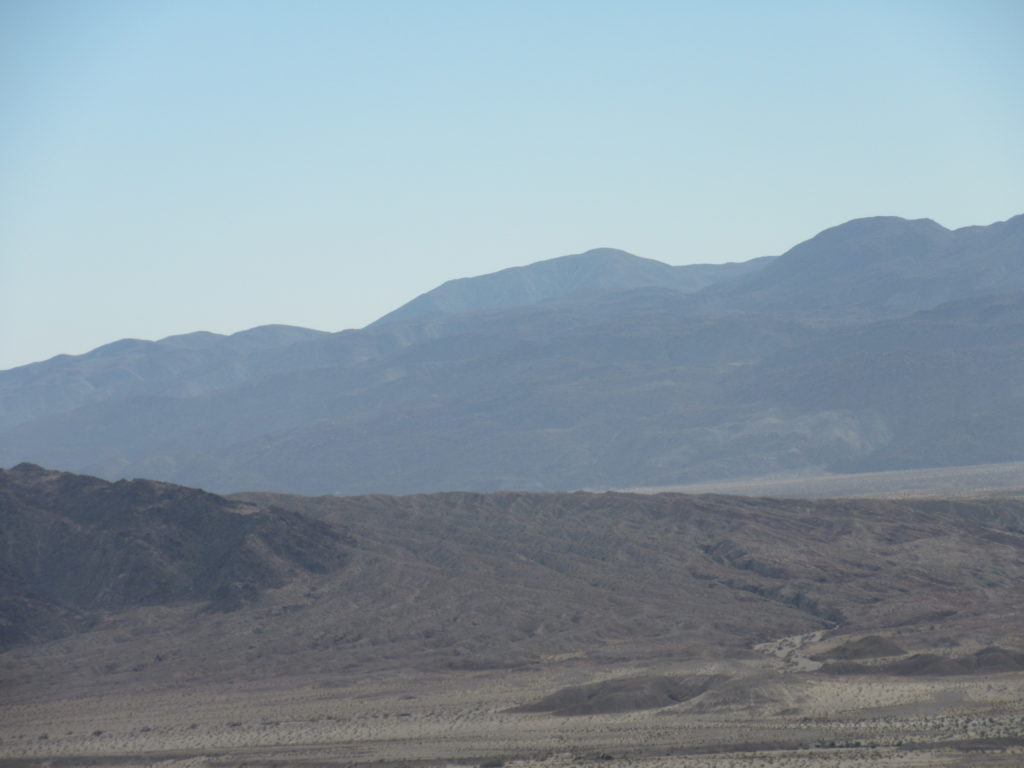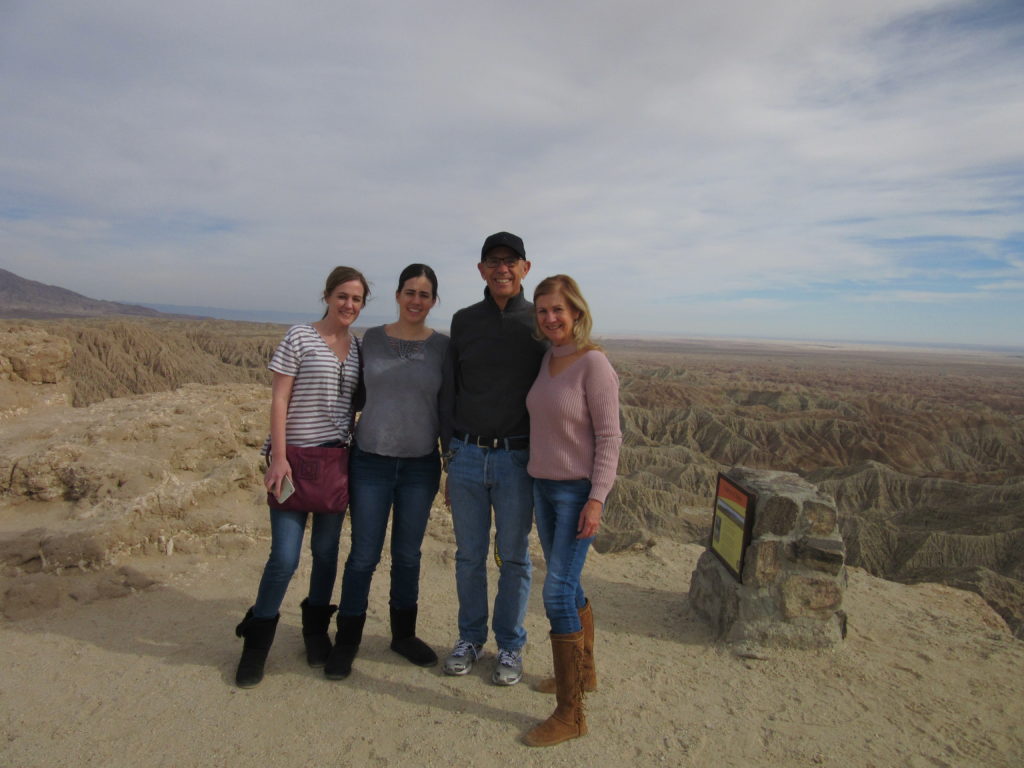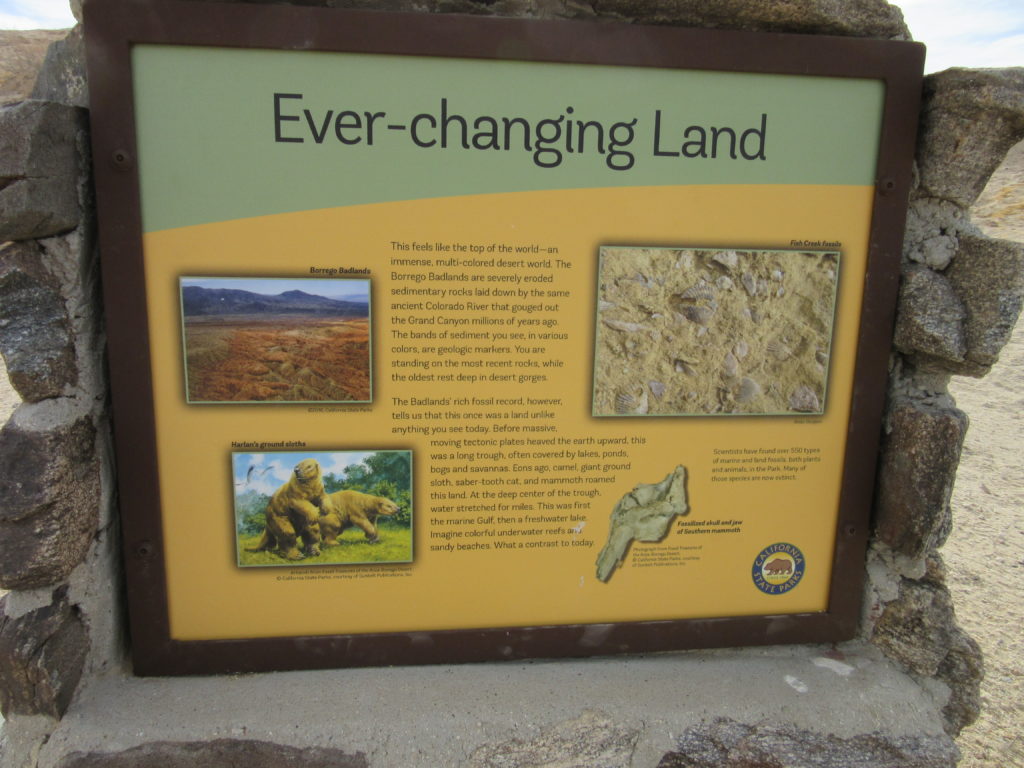 And here we were, after an excursion in this truly ever-changing land,  back in El Centro, relaxing next to an open fire with a glass of wine and a cigar.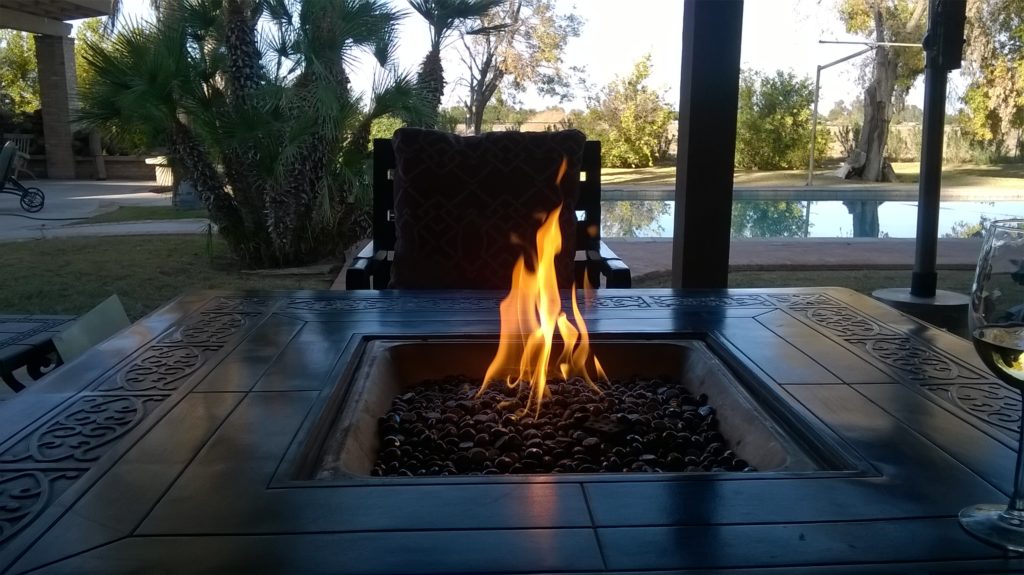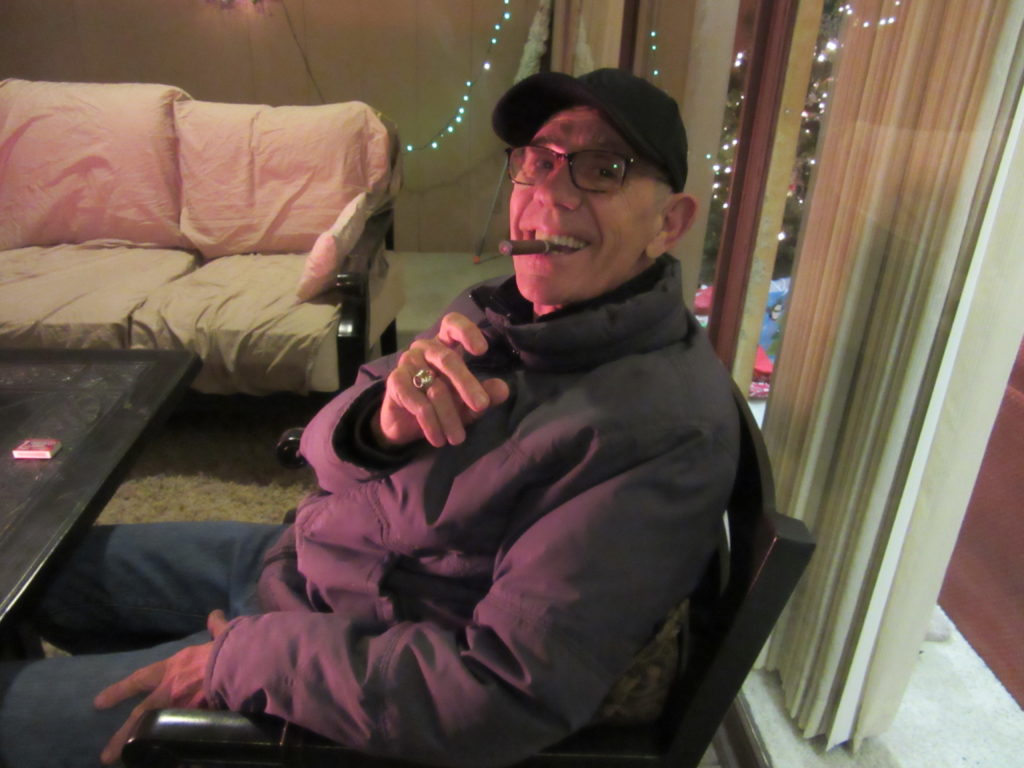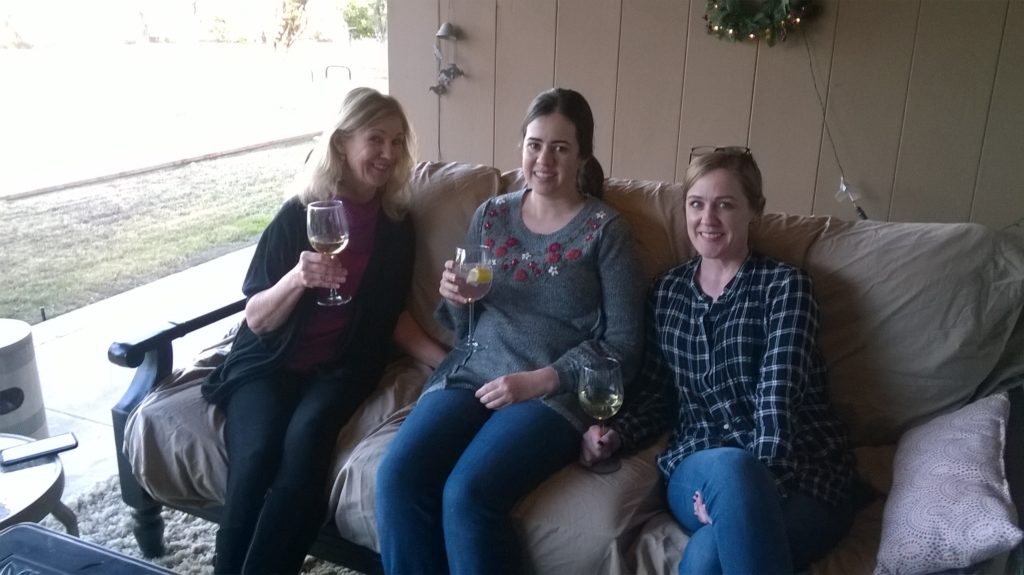 Tags: Anza Borrego Desert, Borrego Springs, El Centro, sculptures